This Chinese New Year of the PIG..... NO NEED TO BE SENSETIVE......WHEN YOU PAST A SURAU, MOSQUE, HEAR AZAN .>>SCREAM ...SQUEL..... YELL...SHOUT.....and IF PEOPLE ASK YOU What is Happening...SAY ISLAM IS NOT BEING SENSITIVE TO YOUR RACE AND RELIGION.....IT IS NOISE POLLUTION AFTER ALL!! CELEBRATE CHINESE NEW YEAR OF THE PIG WITHOUT RESTRAIN AND FEAR....END THOSE SEDITION ACT NOW AND RACISM NOW!!!.>>END THE SHARIAH AND IDIOT MALAY Language!!
This USELESS Orang Asli ARAB MELAYU WANNABE Bangsat Negara Candidate is SAYING ALL ORANG ASLI SHOULD REFRAIN FROM EATING BABI HUTAN / WILD BOAR IN RESPECT OF THE ARAB IS ISLAM ANTI ICERD Team UMN-PAS..... STUPID MAN HABE NO COMMENT ON THE GENOCIDE UMNO PAS IS TRYING TO DO TO ORANG ASLI IN KELANTAN, PAHANG and ALL OVER MALAYSIAL!! REJECT THE BANGSAT SCUMBAGS UMNO-PAS Candidate
Ramli Mohd Nor..... Even the Name Proves he is NOT ORANG ASLI TULIN...He is A FAKE Makan Dedak Orang Asli and A CORRUPTED COP....Go ask those orang asli candidly!!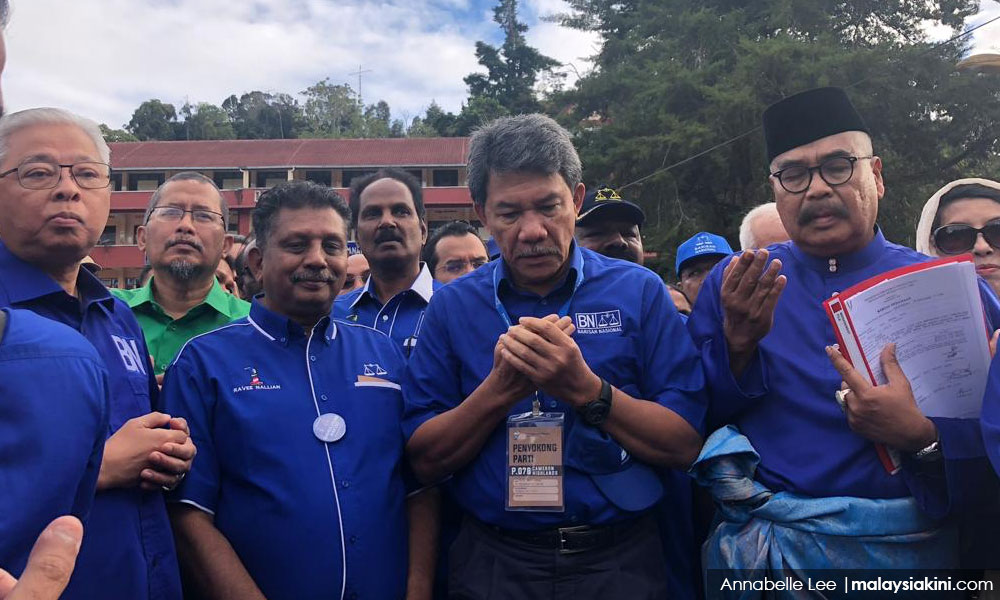 The Special Position of MALAYS Rights have been preserved and recognised as far as 1895...Fast forward 2019..... your Special position have been confirmed that you will Abandon your race and culture to be replaced by the ARAB, pakai tudung, burkah grow a beard and be dumb Down for Generations by the Ultra Rich and famous life of Agong-Sultan- Rulers-Govenor Arab Malay UMNO-PAS-PKR-Bersatu-Warisan Islam anti Icerd Supporters....You have Protected YOUR STUPIDITY FROM 1895 as REID Commission. We have ALLOWED and Followed Reid Commission to make Malay ARAB UMNO-PAS-PKR DUMB and only Help the Orang Asli to Surpass your DUMB DOWN ideology!!
Reid Commission says only EXTEND 15 Years for the ARAB Malays UMNO-PAS anti Icered to prosper since 1957....Other Race have Accorded this Grace 4 times 15 = 60 Years.....ITS OVER in 2019...Go to the gates of UMNO-PAS-PKR-Bersatu Rich and Famous Malays ....including the Sultan-Agong-Govenor house and their Relatives in HIGH SECURITY Areas Across Malaysia and DEMAND your WEALTH From THEM NOW!!....THE Arab Malays of UMNO-PAS-PKR-BAERSATU- Sultan -Agong-Govenor anti Icerd ..& SHARIAH, Jakim, Jais, Mais Islamic Terrorist Lover have made you dumb and DUMBER Since 1957...... Arab Malays Reject them and Embrace other Religion to be a Properous PIG like them!!!!!
Another Short CUT to be like Other Race and those Rich Arab Malays is to LEAVE RACIST Anti ICERD ISLAM Religion...like Lina Joy and Embrace other Religion ENMASS Across Malaysia and Send SHIVERS Down the Spine of the Fake Sultan-Agong-Govenor Arab Melayu and also UMNO-PAS -PKR -Bersatu Bangsat Negara.......
SULTAN-Agong RULERS ONLY HAVE RESIDUAL POWER ON RELIGION and MALAY RIGHTS TO BE POOR, STUPID, AND ISLAM.... THAT IS WHY YOU NEED TO LEAVE ISLAM TO COME OUT OF THE CURSE AND SCOURGE OF THIS DUMB DOWN IDEOLOGY OF ARAB MELAYU UMNO-PAS Sultan-agong Bangsat Negara!!
Melayu Arab UMNO-PAS BN-Bangsat Negara) tak MALU curi hak istimewah orang Asli....Malangnya orang Asli Arab Melayu kat Cameron Highlands ini tak tahu Budaya dan Tamadun dia...Berambus!!.&ABU...Asalkan bukan UMNO-PAS Pembekal Ideologi Bodohkan orang melayu Tulin!!!!
They are God's of Arab Malays of UMNO-PAS anti Icerd, hamas hezbollah, IS Islam sulu, abu sayaf terrorist.....No explanation needed! Accept ALL Statement by the Defenders of GOD as Dewa and Dewi Holy Righteous words...

Fortunately 88% of Malaysian are NOW angry and DON'T Believe what UMNO-PAS-Sultan-agong-govenor, mufti, mullah, hadi, iman Shariah, anti icerd supporters do and say.

...and all those mega rich Arab Malays scumbags and relatives.... BEWARE...the Hordes are approaching your GATED HOME to GRAB THEIR WEALTH Stolen by the UMNO-PAS-Agong-Sultan Taib- Govenor Generations for 60 Years!!