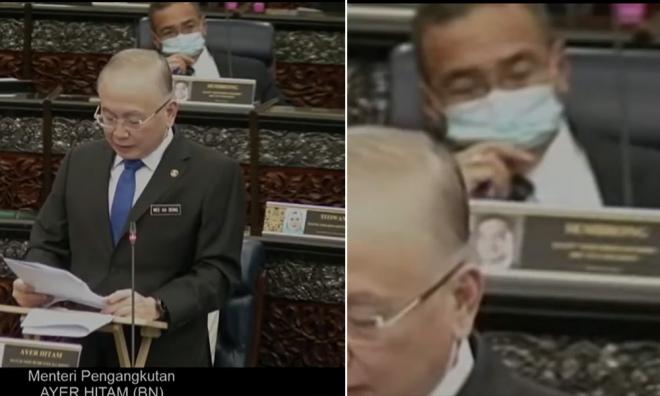 TIME TO KEEP UNLEASHING THE WEAPONISED COVID-20 VIRUS ACROSS MALAYSIA.....THINNING NEEDS TO OCCUR ACROSS THE ARAB- MALAY ISLAM UMNO-PAS BERSATU GPS BANGSAT NEGARA SUPREMACIST RACE..... ALL LEADERS IN HARAPAN WILL BE CHARGED SOON LIKE IT OR NOT.....SO SABAH-SARAWAK....ASALKAN BUKAN UMNO-DNA UMNO, PAS, BERSATU.....JUST VOTE HARAPAN OPPOSITION AND SACK MALAYA FROM SABAH-SARAWAK.....ENGLISH AS NATION NEW LANGUAGE...AND PROGRESS LIKE SINGAPORE.....MALAYA WILL BE THE BEIRUT AND LEBANON SHIT HOLE ISLAMIC NATION RIGHT UP NORTH IN KELANTAN.....YES ALL ARAB MALAY SUPREMACIST WILL RESIDE THERE WITH THEIR FRAUD AND FAKE ALLAH AND STUPID MOHAMMAD TEACHING OF SEX.....WHAT KRAP RELIGION AND FOLLOWERS WRITE ABOUT SEX, KILLING, MURDER AND WORSHIP FAKE NEWS...THE QURAN IS FAKE AND A FRAUD....
UNLEASH AGENDA 2020....SACK ALL ARAB MALAY ISLAM SUPREMACIST WORKERS....UNLEASHED ENDLESS AND RELENTLESS HUNGER TO THOSE THAT INSULT THE NATION OF ISREAL........LET THOSE WHO CONTINUE TO BE MUSLIM-ISLAM-ARAB MALAY SUPREMACIST RACE SUFFER DEATH BECAUSE OF THEIR STUBBORN BELIEF IN THE FRAUD QURAN THAT HAVE A FRAUDULENT FAKE PROPHET WRITING LIES AND RUBBISH IN QURAN.... A SICK BOOK THAT TEACH YOU TO BE STUPID AND KILL THOSE THAT QUESTION THE FRAUD OF QURAN......WHAT IDIOT RELIGION TEACHERS THIS RUBBISH ...JUST LIKE MALAYSIAL FAKE BUMIPUTERA STATUS...FAKE SULTAN....FAKE ARAB MALAY RACE AS THE ORIGINAL PEOPLE OF MALAYA ...WHEN WE ALL KNOW IT WAS THE PENAN, IBAN, ORANG ASLI.......SO LET THEM SUFFER....WATCH THEM SUFFER HUNGER AND MAKE THEM MARCH TO THEIR SULTAN-AGONG-GOVENOR ARAB MALAY SUPREMACIST LEADERS HOME...TO THOSE SCUMBAGS NAJIB, ROSMAH, MUHYIDDIN, AZMIN, HADI, VAPE HISSPMUDDIN.....
THAT IS WHY THESE ARAB MALAY SUPREMACIST KEEP YELLING DO NOT QUESTION THEIR KRAP LIKE THE QURAN JIHADIST DO TO PEOPLE WHO DO NOT SUBSCRIBE TO THEIR LIES, MURDER, KRAP, ISLAM, TABUNG HAJI CORRUPTION AND FORGIVEN AFTER KISSING THE BLACK STONE OF KABBA....RESET TO NO CRIMINAL OFFENCE...PERGI MAMPUS LAH AGAMA KARUT BEGINI!!!...LEPAS UMRAH LAGI KORRUPSI MACAM AGONG-SULTAN-NAJIB-HADI-ZAHID-MUHYIDDIN-AZMIN....
MULAKAN AGENDA PECAT ORANG MELAYU DARI BISNES AWAK, BOIKOT BARANGAN HALAL, ISLAM MELAYU, BOIKOT BANK MELAYU ISLAM YANG AKAN MAMPUS TAK LAMA LAGI....HUTANG NEGARA AKAN MENCATAT $2 TRILLION TAK LAMA LAGI!!
MALAYSIA ON THE VERGE LIKE LEBANON ...PAKISTAN...ARAB BABI SH*T HOLE NATION OF PARIAH-KATAN MALAYSIA.....MAKE HUNGER AMONG SABAH-SARAWAK PEOPLE AND THEN AFTER COMING ELECTION....SACK MALAYA.....FOREVER AND CHOOSE THE SINGAPORE DESTINY OVER THE SH*T HOLE ISLAMHOPELESS HUNGRY NATION LIKE KELANTAN SOON.....YES WE WILL PUSH THOSE ARAB MALAY SUPREMACIST LUNATICS OF AGONG-SULTAN-GOVENOR LEADERS MUFTI MULLAH STRAIGHT INTO A SH*T HOLE FOR THEM TO EAT THEIR CORRUPTION SH*T WITH!!!