You cannot Legislate and enforce BIAS Education Rules, TAXATION SYSTEM

S

, Constant ISLAM

IC RACIST TERRORIST SUPPORT

in a HOPE TO IMPROVE THE ENTIRE MALAYSIA ECONIMICALLY AND FINANCIALLY....acro

s

s all walks of Life. YOU ARE A FOOLISH TO EXPECT TO ACHIEVE GREATNESS VIA RACISM, TERRORISM AND ISLAMIC UTOPIA....YOU GET1.3 TRILLION MALAYSIAN NATIONAL DEBT THAT WILL CURSE THE NATION FOREVER.. TO GET OUT OF THIS TRAGEDY, MALAYSIA MUST BREAK UP TO 12 NEW NATION AND SABAH-SARAWAK SACK MALAYA + END THE SHARIAH COURTS, JAKIM, JAIS SULTAN-AGONG EXISTENCE!!....STOP $63 BILLIONS YEARLY WASTAGE UPHOLDING THESE USELESS Tin Kosong Leeches in Malaysia....STOP IT NOW...NOT ANOTHER REVIEW AND

STUDY....NOW!!
YOU CANNOT EXPECT THE FUTURE TO CHANGE WHEN ALL THE SULTAN-AGONG-GOVENOR-COUNCIL OF RULERS UMNO-PAS-PKR BERSATU BANGSAT NEGARA CONTINUE TO ENDORSE AND PROMOTE NAJIB ROSMAH OVER THE YEARS AND YET REMAIN DEAF TO THE MALAYSIAN CITIZEN ANGER. THESE RULERS AND MEGA RICH ISLAM SUPREMACIST ARAB MALAYS ONLY LOOK AFTER THEIR OWN WITHOUT REGARDS TO THE REST OF SOCIETY.......THAT IS WHY THE ELIMINATION OF THE ENTIRE SULTAN-AGONG-SHARIAH-JAIS-JAKIM-TABUNG HAJI-FELDA AND LET THESE MALAY ARAB BIAS RUN ADMINISTRATION COLLAPSE IS THE WILL OF ALLAH!!....DON'T POUR OUR MONEY INTO THE TANDAS/DRAIN....BE SMART AND NOT A "STUPID LITTLE BOY"!
DOING THE SAME CORRUPTED ISLAM, RACIST ANTI ICERD ICC, WORSHIPING THE SULTAN LIKE ALLAH MOHD S.A.W AND EXPECT SUDDENLY MALAYSIA TO BE ON PAR WITH SINGAPORE, AUSTRALIA, JAPAN.....ETC IS A SIGN THAT YOU HAVE BEEN BRAIN WASHED TO THE CORE!!
START BY LEAVING ISLAM RELIGION FIRST......AS YOU ARE ALL DOOMED ANYWAY TO HELL......BECAUSE ALL THE WATER YOU DRINK, THE FOOD YOU EAT HAVE 0.000000000001 % ALCOHOL AND PIG/BABI DNA!!.....
Yes good session to ID each other during RAMADAN...Peace pipe smoking....then after that...its time for TERROR again against each other....No Shariah Law can protect Islamic murder!!...Its all justified...depending on which sect you belong and which area is the judge!! The stronger sect will want to impose the will on the weakest sect and make them submit...otherwise....Ka Boom or off with the heads!!....Sad but this is the reality of Islam!!
WHERE ARE THE IDIOTS ARAB UMNO-PAS SUPREMACIST MALAYS WHO STARTED THE FUND NAJIB'S - ROSMAH - HADI UMNO PAS DEFENCE AGAINST PROSECUTION IN THE COURTS.......THAT IS THE DEPTH OF DEPRAVITY OF THIS SICK SUPREMACIST ARAB MALAY FAKE SULTAN-AGONG DEFENDER OF FAKE ISLAM RACE!!
ADA MATA YANG IKLAS MAHA SAKTI Lihat SULTAN Islam SOUTH TERPERANJAT BILA ADA
TIBA2 DALAM NAMA Dia ATAU HUTAN RIMBA BALAK TIBA2 DALAM NAME SULTAN PAHANG, KELANTAN, PERAK, Selangor, Govenor TAIB.....DLL .... SEMUA TERPERANJAT MACAM MATA ISLAM Big MAMA & NAJIB..$$$$$..... Yang Tak Tak Tahu Terperanjat rakyat Malaysia...bila hidup anda susah, dihina, penuh sengsara, Kos hidup Tinggi adalah Rahmat kepada Rakyat Malaysia....Lebih Baik guna Duit $25 Billion untuk Bail Out Tabung Haji-Felda-MAS bagi orang asli, orang miskin, bina rumah kos rendah, hapuskan TOL, dapat FREE Biasiswa....Sekolah Ingerris macam anak2 Sultan-Govenor, PM ... Tak perlu Terperanjat Lagi!! Bodoh Bazir $25 Billion Hidupkan Tabung Haji-Felda-MAS....dll....Bazir untuk kepentingan sendiri Lebih Baik!!!...Jangan Terperanjat $1.3 Trillion Hutang malaysia Boleh di Baiki lagi seumur hidup awak and cucu 7 generasi awak...itu Sumpahan Mashuri bermula 2019 terhadap Malaysia.... Sebab Korrupsi Mental Malaysia dah lupa erti Terperanjat!!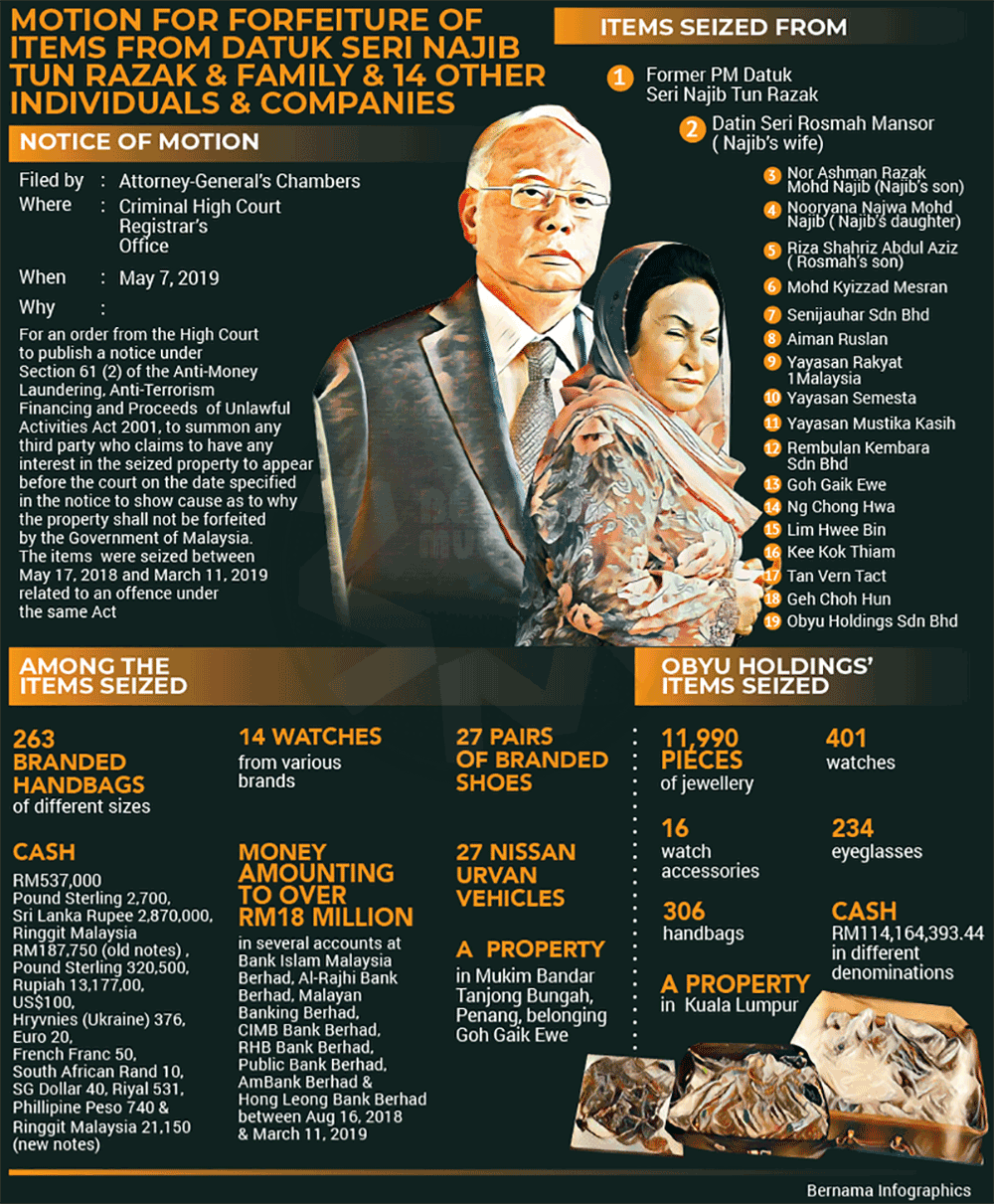 The hate preacher, created by Zakir Naik for blasphemy, should be handed over to Hindus to be buried alive standing up in fresh cow dung.
The cow dung should be set on fire after it dries out.
Zakir Naik is a cheap entertainer collecting money under the guise of religion.
Brahmins did the same thing.
They accumulated gold and land through their control of temples.
This is about the politics of bullshit. Philosophy is just fantastic explanations for things which cannot be explained.
Bullshit works because money talks.
Religion won't grow the economy, increase the GDP, educate the people, create jobs, put food on the table, raise incomes, ensure wealth is shared, usher in a home owning democracy and help pay off the national debt.
Article 3 is a standalone clause, an aberration in law in the Federal Constitution.
There's no difference between Islam and communism except for the latter's silence on God.
Both do not subscribe to rule of law, the basis of the Constitution; freedom of conscience, human rights, international law, democracy, multiparty elections and the universality and commonality of citizenship.
Lao Tze said, two thousand years ago, that terrorism is a response to too many laws.
In the case of Islamic terrorism, it's a response to the rule of law, the basis of the Constitution.
According to jurisprudence, God is not a source in law. There's no such thing as God's law, divine law, perfect law.
Law must have source to have jurisdiction, authority and power.
Law exists, and has always existed, based on common sense, universal values and the principles of natural justice.
Having said that, the court is not about ethics, moral values, theology, sin, God, justice, or the truth.
The court is about law.
Parliament makes laws but only the court can declare them.
The Supreme Court of India, for example, ruled that Syariah is not law but based on a person's willingness to accept it.
It's unconstitutional to impose syariah on anyone.
Islam was created by the 3rd Caliph to give an identity to Arabs. He compiled and codified the Quran in Arabic from Aramaic and sources in other languages.
Islam was also about getting away from tribalism and feudalism.
The Arab identity and literature must be viewed separately by the rest of the world.
In Arabia, they are one and the same.
There's no reason for non-Arabs to be Muslim as the identity is about being Arab.
The Arab identity has seen believers degenerating into tribalism and feudalism and going to war against non-believers (kafir).
In fact, Islam was supposed to get Arabs away from tribalism, feudalism, blood feuds and honour killings.
According to Zakir Naik, everything was created by God. In fact, we know from science that the universe does not need a Creator. Everything happened by chain reaction. Science doesn't tell us what existed before chain reaction.
We know from science that the universe is an illusion. It does not exist although it appears to exist physically.
Zakir Naik added that everything is God in Hinduism.
Hindus don't believe in God as in the religions. All the Gods and Goddesses in Hinduism are human beings.
Hindus believe that a great spirit permeates everything.
Hindus are seekers guided by knowers (Gurus). Hinduism is not a belief system, it's not a religion.
Buddhism, like Hinduism, speaks of no God but eternal bliss (nirvana).
The Holy Bible, the Word of God, is not about believers, seekers or knowers.
It's about the spiritual nature of truth. Read what Jesus said about the spiritual nature of truth.
the spiritual nature of truth . . . the here and now.
Jesus, in touching on the spiritual nature of truth, said, "love those who hate you, pray for those who curse you, do good to those who wish you harm, and the kingdom of heaven will be yours".
This is about keeping the conscience clear so that we come into the grace of God. Miracles happen.
Jesus said, "if you have faith, even though it be as tiny as this grain of mustard seed, you can say to this mountain, 'uproot thyself and plant thyself in the sea' and it would obey you".
This is about commitment (not giving up) driven by faith (being able to see the end result, believing in yourself, believing the God helps those who help themselves).
Jesus said that "no one comes to the Father but through me". (He meant coming to the spiritual nature of truth through what he preached).
TO Newly Minte

d MACC Chief
Latheefa Koya.......
Jangan lupa Rasuah Tanah, Balak, RTS dan Golongan maha Sakti Berkuasa Prndekar Islam Sultan Munafiq Arab Melayu!! Ramai nak tengok pipit Godzila benteras Helang
Get the UMNO_PAS bangsat First...then Sultan-Agong Land deals with ex UMNO Ministers...last the Harapan people.....No problem there.... Its stupid to investigate Harapan First and the 60 years of Corruption Islam Arab Malays crooks remain free....Is the otak kosong bodoh when She investigate Harapan First!
I also want to Borrow $1 Billion to make Malaysia Children Cow SMART.... I do nothing for 10 years..but ..leave it to earn Interest of 3% in Malaysia Bank... I use the interest earn to buy condo, all over the world....in 10 Years I have earned $300 Million....then I say Project no good have your $1 Billion money back Stupid UMNO-PAS-Harapan-Sultan-Agong Arab Malay Supremacist Government!! Why come after me now?? I already Paid back or planning give back the RTS land like Sultan Johor ....please make me the Defender of Arab Malay Munafiq ISLAM Great again!!